Disco Drinks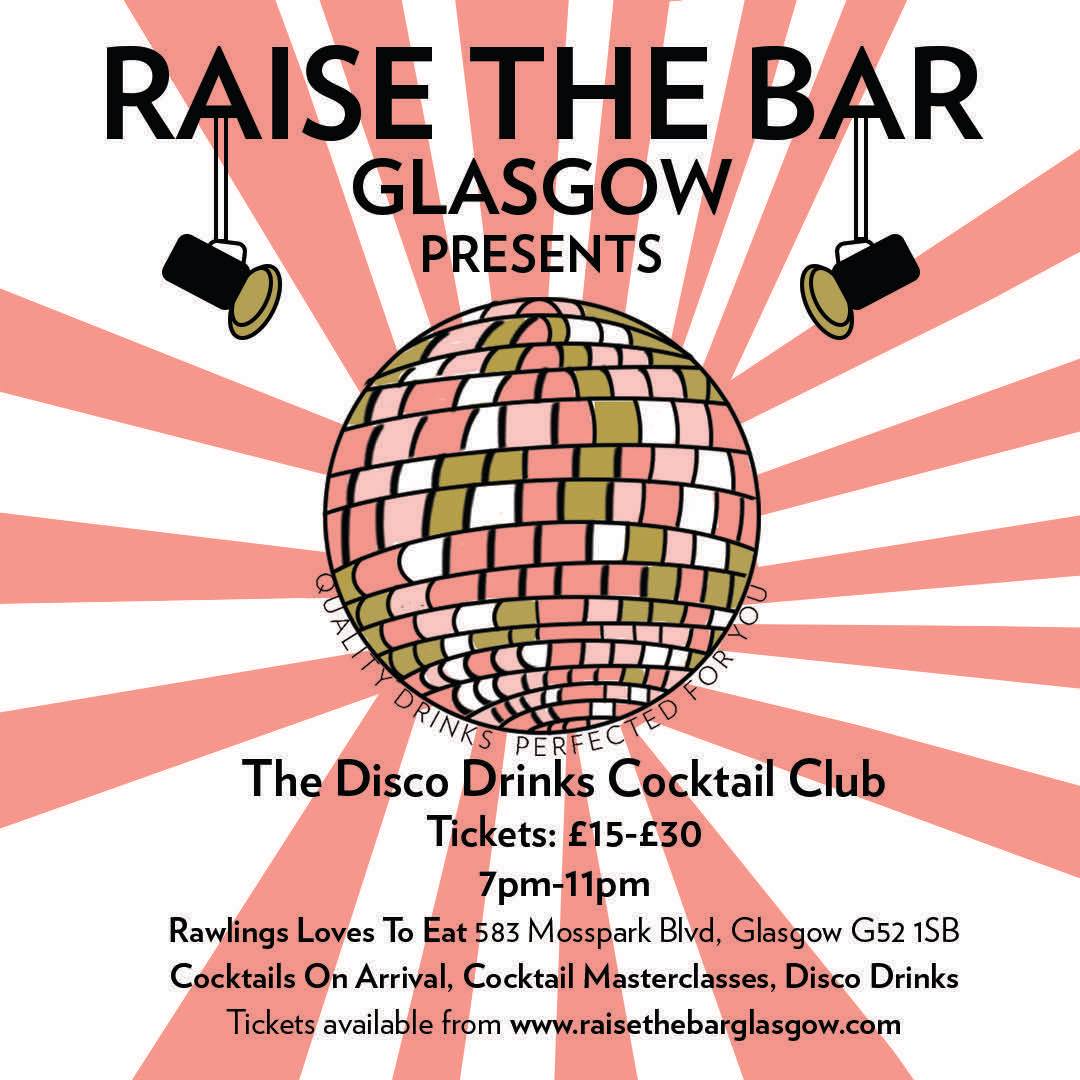 Raise The Bar Cocktail Club is back by popular demand. For our second night we have decided to host a Disco Drinks Club – an 80s themed night where you can expect lots of disco music and colourful cocktails that were famous in the 80s. The Disco Drinks Club will be held at Rawlings – Love to Eat and there will be 40 tickets available for the night. This time there will be two types of tickets available: The Mocktail ticket for those who don't drink alcohol but would like to get involved in the fun and the Cocktail Ticket. The Mocktail tickets will cost £15 each and the Cocktail Tickets cost £30 each.
The event will start off with a "Cava Colada" or our signature mocktail "It's Not a Colada" on arrival. We will Then host two cocktail/mocktail masterclasses. For the First Cocktail/Mocktail Masterclass we will show you how to make the 80s classic "Alabama Slammer" or one of our signature mocktails "Tangible". In the Second Cocktail/Mocktail Masterclass we will show you how to make a "Blue Margarita" And a "Virgin Blue Margarita".
After the Masterclasses you will all have the chance to have a disco dance whilst we provide you all with some disco drinks. The cocktails we will be slinging for the disco are "Sex On The Beach", "La Paloma" & "Woo Woos". We will also be slinging the following mocktails – "Virgin Paloma", "Safe Sex On The Beach" & "Non-Alcoholic G&Ts".
Expect Disco Classics, Glow Sticks, Balloons, Jelly Cocktails, Nibbles & More! There will also be a prize for the best 80's attire (dressing up is optional).